Join us for our Summer Snow Cone Social on Sunday, August 1!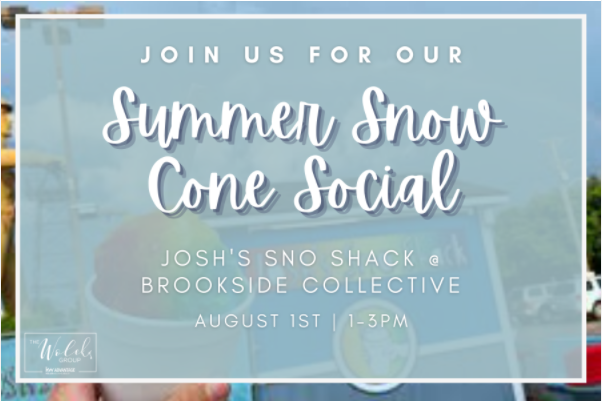 Before We Gear Up for Back to School, Join Us for Our Summer Snow Cone Social!
The Wolek Group is excited for you to come by Josh's Sno Shack at Brookside Collective Park on Sunday, August 1 between 1 p.m. and 3 p.m.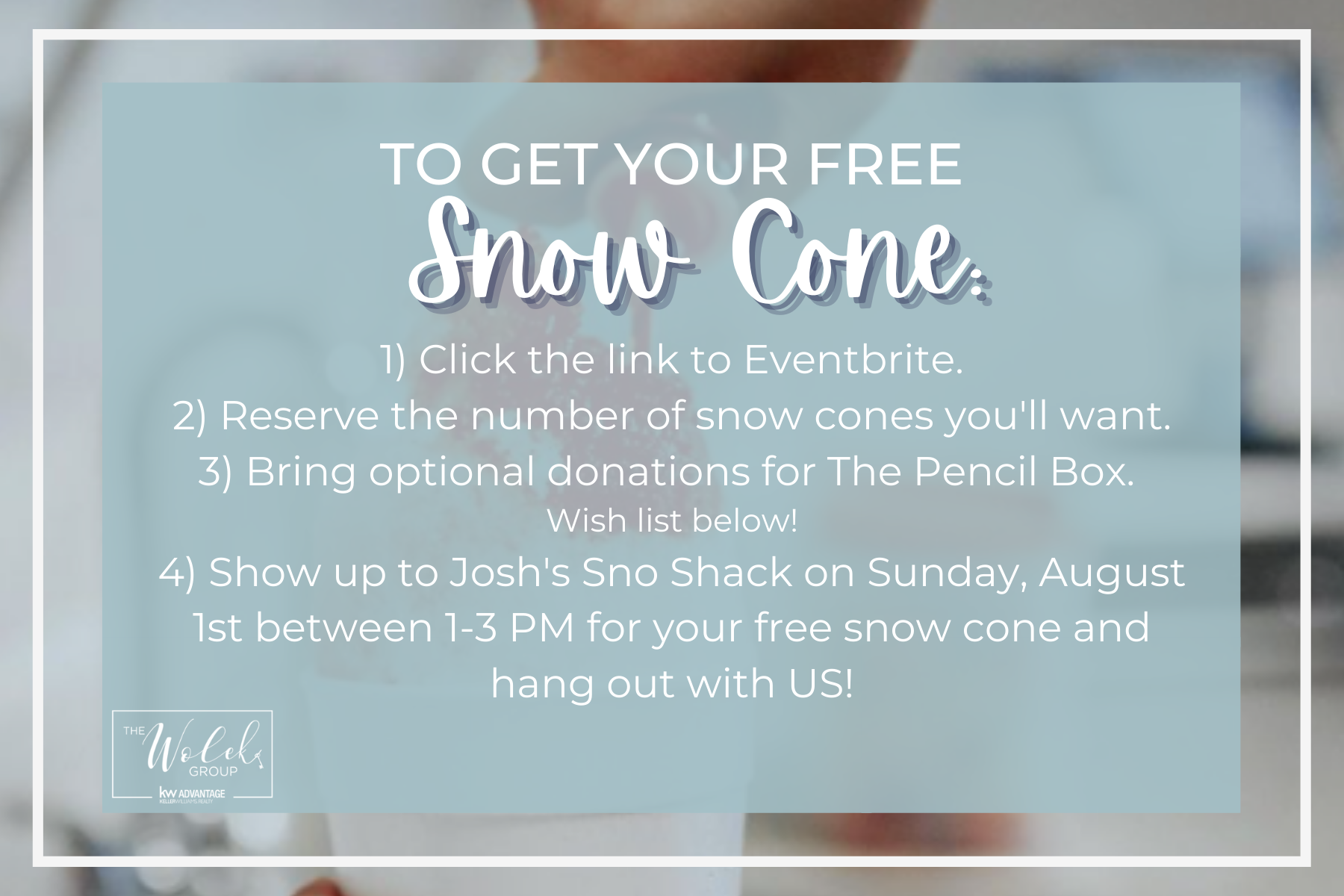 Reserve Your Free Snowcone!

We love our clients and we love Tulsa! To give back, we're collecting school supplies for The Pencil Box. Learn more about how this organization gives back to Tulsa Public Schools on their website.
See below for full details and The Pencil Box's Wish List!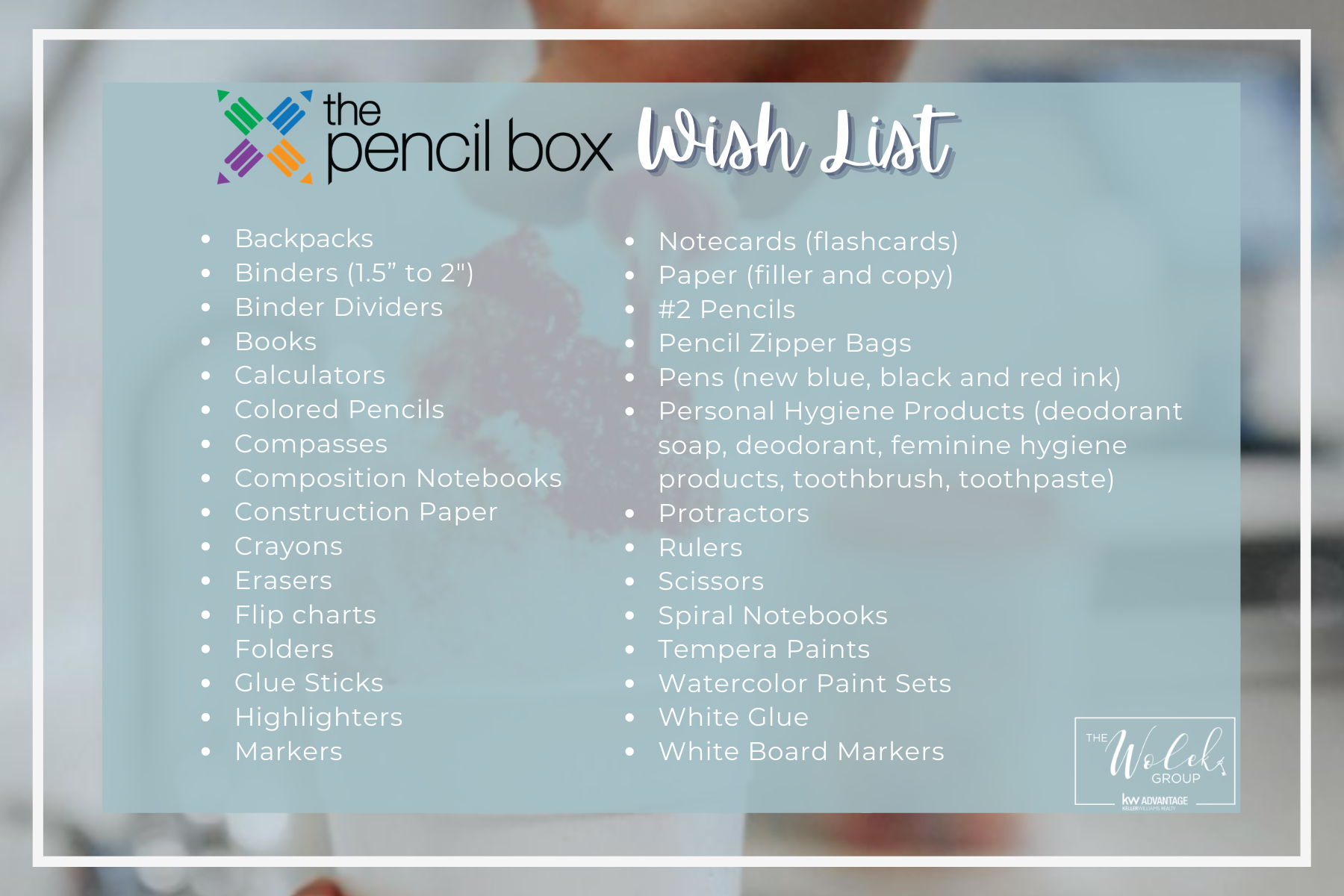 We will donate $500 to The Pencil Box by way of The Wolek Group's non-profit Keys to the City, which is funded by allowing us to help so many families! Thank you for your continued support!